Wheels
Town and Country Tyres - Trucks Rims & Agricultural Wheels
View our complete range of Truck Rims and Agricultural Wheels including Fixed Centre and Adjustable Row Crop Wheels.
Truck Rims
We're proud to offer both demountable and ten-stud Jantsa wheels at outstanding rates!
Agricultural Wheels
We can supply your very own purpose-built wheels to 6, 8, 10 or 12 stud specifications. Also available: European and American tyres and wheels to suit every application.
Row-crop Tyres & Wheels
We stock a complete range of row-crop tyres and wheels suitable for tractors and machinery.  Choose from 12" to 54" diameter wheels capable of working to your unique specifications.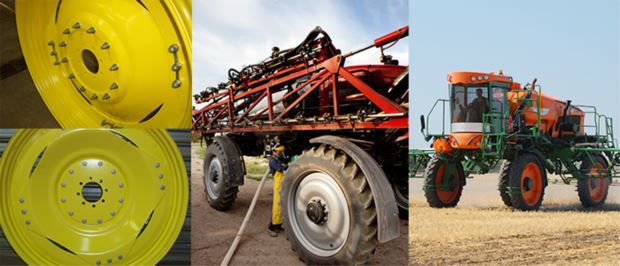 Our range of wheels include:
Adjustable Wheels: superior in strength and versatility.  Can be set to multiple track settings.
Fixed Centre Wheels: the strongest, they are engineered for many specific applications.
For further information on our range of Wheels please contact the friendly team at Town & Country Tyres on 02 6953 7711 or email us!